In-Home Consultation & Evaluation
The In-Home Consultation & Evaluation is the best place to begin with any dog or puppy. There is no substitute for observing your K-9 companion in his/her own environment. Many times this single session is all that will be required for you to acchieve the desired results in modifying your pups' unwanted behavior. We begin by going over in detail all of these unwanted behaviors and how they are affecting each family member. Then, we recreate the unwanted behavior and implement strategies that will eliminate these behaviors. Finally we go over a maintenance plan to assist you in praticing these strategies so that the new positive behaviors become solidified within your dog. (Normally, each session will last between 2 1/2-3 hours depending on the presenting behavioral issues and the dog's individual needs.)
Here are just a few behavoirs we encounter :
Leash Training

Basic Obedience
Manners
Respect of Personal Space
Jumping Up
Bolting the door
Excessive Barking
House Training/Crate Training
Separation Anxiety
Chewing/Destruction
Food Aggression
Dog Aggression
Child Aggression
Aggression Towards Men
Follow-Up Training Sessions
Sometimes a particular dog will have a more severe or stubborn behavior to correct. Follow-Up Sessions are perfect for such cases. Follow-Up Sessions may be held in your home or in a public location that will further challenge you and your dog. We will conquer fears, desensitize to stimulius, and build your dog's confidence in these sessions. (Normally, follow-up sessions will last 1-1 1/2 hours)
Private Puppy Preschool
Private Puppy Preschool is now available for those who prefer a one on one in home session. Not only does this allow us to see your puppy in his/her own environment, it also allows us to work with the whole family as a unit. This is essential for consistency when multiple people within the same household will be interacting with and around the puppy. The curriculum of Private Puppy Preschool vs Group Puppy Preschool is virtually the same including Puppy communication, Basic commands, leash control, jumping, mouthing, chewing and more! Additionally, we will also work on specific problem areas of the house and work on problem areas of your puppies' daily routine.
Doggie Boot Camp
Doggie Boot Camp is designed for those dogs that require extended and extensive training that can not be done in the dogs' current environment. This is also the best option for owners with very busy schedules or owners who do not feel confident or capable of completing the training themselves. Boot Camp is done on a case by case basis. After the initial evaluation of your dog(s), we will discuss all the behaviors that you wish to have corrected. Your dog will then move into my home and will become a member of my pack. Training is occurring all day every day in and outside of my home. Once training is complete I will work with you to reintegrate your dog(s) back into your home environment and will teach you all the commands to ensure the training will last a lifetime!
Private AKC Canine Good Citizen Testing – 1 prep session & test
The American Kennel Clubs' Canine Good Citizen training is a program designed to reward dogs who have mastered good manners and obedience when out in the community. The Canine Good Citizen Class, or the C.G.C. began in 1998 to acknowledge dogs who accomplish excellence obedience when out and about in the community. The AKC wants to acknowledge dogs who have become an example of what an obedient and trained k-9 should be. All dogs who pass the 10 step Canine Good Citizen test will receive a certificate for the American kennel Club!
Groups Classes
Puppy Preschool – 4 weeks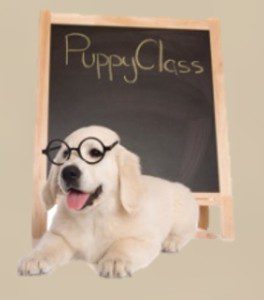 Puppy Preschool is for puppies up to 6 months of age. Classes will meet 1 x per week for 4 weeks. Puppies must be properly vaccinated to attend this class.
Puppy classes are such an important foundation for the rest of your dogs' life. They are like children learning their ABC's. Our classes are designed to strengthen the communication and understanding between you and your puppy as well as to teach your puppy manners and self control. We will teach a variety of things over the course of this class. Here are just a few for example. We will cover all the basic obedience commands such as sit, stay and come, basic hand signals, housetraining, and grooming including nail clipping and ear cleaning.
Primary Dog 101 – 5 weeks
This class is designed for puppies over the age of 6 months and adult dogs. Primary Dog 101 is a perfect way to begin a positive foundation for a newly adopted dog or as a refresher course for any adult dog. Here are a few examples of what will be covered in Primary Dog 101: Basic obedience commands, hand signals, pivots, moderate distance retrieving & recall, intermediate k-9 psychology and body language and intro to the real world.
Advanced Dog 201 – 5 weeks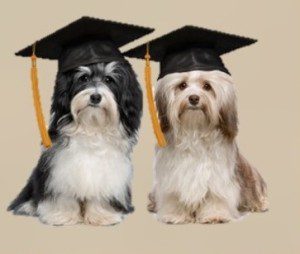 This class is an intermediate to advanced class for dogs who have either completed Primary Dog 101, or who already have accomplished basic obedience and a calm and controlled state of mind. This class will focus on advanced obedience, heavy distraction recall, advanced impulse control, city exposures, and advanced k-9 psychology including social interactions at the dog park.
AKC Star Puppy – 6 weeks
The AKC S.T.A.R. Puppy is an exciting new program designed to get dog owners and their puppies off to a good start. The AKC S.T.A.R. Puppy Program is an incentive program for loving dog owners who have taken the time to take their puppies through a basic training class.