Nancy,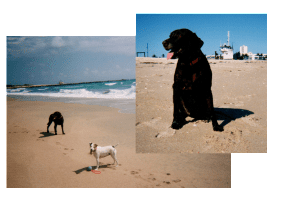 We wanted to thank you for all the training help with Jack and Mattie! Our life has been drastically improved now that we understand and can communicate with the dogs. You have an amazing way with dogs and we are so lucky to have you! You truly are a dog whisperer!
Jay and Vanessa, Palm Beach, Florida

I contacted Nancy initially in 2001 for help with an especially difficult German Shepherd mix I had adopted. He was aggressive with men at first and then with children. He was also becoming aggressive with the other rescued dogs within my household. The problem was becoming unmanageable. Nancy came and evaluated the dogs and ended up taking Zeus for Boot Camp. After Zeus returned he was a converted dog. Nancy was excellent in demonstrating all of his new commands and showing me how to properly handle Zeus. I did not believe it was possible to correct his behavior, a million thanks!
Leslie, Palm Beach, Florida
Nancy, I just wanted to say thank you for the wonderful job you did with Daisy and Coco! The girls are now best friends and are perfectly behaved when I take them in public. Gone are the days of incessant barking and snapping at strangers. My life is peaceful and serene. Could not have done it without you!
P Wood, Palm Beach, Florida
 I founded "Save-a-Pet†eons ago and Nancy has been invaluable to me by working with some of the most damaged dogs we have. Abuse and neglect have taken a heavy toll on many of our homeless dogs. Nancy has shown dedication and love and been able to turn so many of these dogs around. She has assisted in every way possible, even finding homes for many of our toughest cases. I thank you.
Gertrude Maxwell, Palm Beach, Florida
Nancy,
We are so very heartbroken at having to say goodbye to Rufus.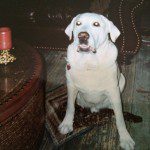 Through all the sadness we are so grateful for your training help over the last several years. You made such a difference in his and our lives. You definitely have a gift with animals! You are an amazing woman and we thank you for loving our boy as much as we do.
The Fishers, Palm Beach, Florida
 Nancy has been a miracle worker with our A.D.D. Labrador Havanna. Havanna was always so hyperactive and would drag us down the street. She would lunge toward other dogs and people and was frankly a nightmare to walk. We were shocked at how little time it took to correct these behaviors that we had lived with for three years. We thank you for your skilled work!
The Gubelmann Family, Palm Beach, Florida
We were referred to Nancy by Island Animal Hospital after trying four other local trainers. We were at our wits end trying to deal with our pack of Portuguese Water Dogs. Nancy was calm and explained the psychology behind the dogs behaviors. It was surprisingly simple and very effective. Consistency was our biggest hurdle but the "kids†are now model citizens.
Beno Hurwitz, Palm Beach, Florida
Nancy,
After losing our Molly after fifteen years great years, we were beyond ourselves. At our age the thought of a new puppy was quite frightening and overwhelming. You were incredible to fly to New York and hand pick our new baby Talulah. The training accomplished with Talulah in your home was amazing to us and our friends. We have the most well behaved Westie on 74th! I want you to know that I have given your number to several of my friends, and they will be calling. You have been invaluable to us and we can not thank you enough.
Jack and Marian