Nancy was able to help us to understand the root of Lili's behaviors and gave us some "homework†that taught us how to help Lili to negotiate stairs. She also recommended a way to help her slow down with eating. Nancy is knowledgeable and we would recommend her to anyone having dog issues!

Catherine Yost
I would like for everyone to know that Nancy took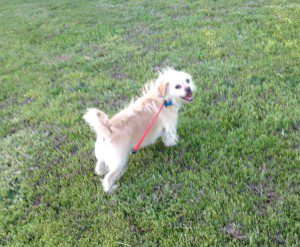 one dog and brought back another trained and easily intergratable dog in the place of an aggressive Alpha dog. Jake has many issues of aggression and bit when challenged. I now have a sweet, gentle, command ready companion. I loved Jake before. And now he is more lovable since Nancy worked her magic on Jake.
Thank you Pawsitive Results and Nancy Norman!
Elaine Freeman
I have always taken my Great Dane, Jonah, out and about; especially to downtown Greenville, which is very dog friendly. He has always been wonderful with people and 95% of the time he was well mannered with other dogs, but I noticed that with certain breeds or a dog with an alpha personality, he would display aggressive behavior. I would be concerned with this type of behavior from any size dog, but I was especially concerned since Jonah weighs 200 lbs.

A few sessions with Nancy with Pawsitive Results K-9 Training and everything has changed! Nancy made me realize I was anticipating a problem when I would see a particular breed of dog or alpha personality dog and tighten up on the leash, which Jonah sensed and, in turn, caused him to react. Nancy worked with Jonah and me by putting us in controlled situations that would cause Jonah to react and she taught me what I needed to do to stop the behavior. She taught me how to read Jonah's body language and how to refocus his attention away from another dog.

Nancy's training method is great! She is patient, calm, and makes the training a fun experience. For anyone whose dog is having behavior issues, I definitely recommend Nancy's Pawsitive Results K-9 Training.

Karen Rampey
Nancy gives clear directions on how to take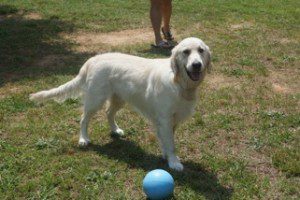 corrective actions and then observes while we practice those actions. It was extremely helpful and effective to have her see Jack's behavior in our environment. Her follow-ups were especially important to reinforce what we and Jack learned. She taught us as much as Jack!
Maury & Kathryn Purcell