Archives for : Products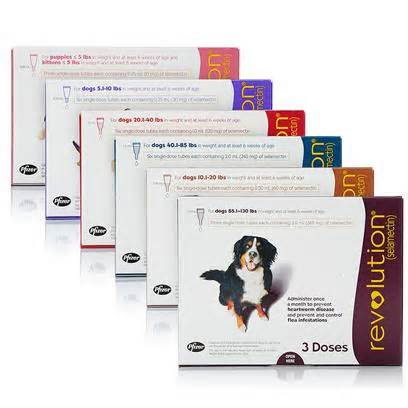 What is Revolution?
Revolution is a safe and simple monthly topical medication used to protect your pet from heartworms, fleas,ticks, roundworm, hookworm sarcastic mange and ear mites. Revolution requires a prescription from your veterinarian. (3 Pack = 3 doses which lasts 3 months.)
Protects your pet from heartworms and fleas
Fights both internal and surface parasitic infections
Treats Sarcoptic mange in dogs
Treats and controls ear mites
Controls American Dog Tick infestation
Treats and controls roundworms and hookworms
Only administered once a month
Safe and easy to use
How it Works:
Revolution works by penetrating the skin and entering your pet's bloodstream. Concentrations of selamectin, the active ingredient, in the tissue and bloodstream prevent heartworm disease. Selamectin also redistributes into the skin from the bloodstream and kills adult fleas, American dog ticks, and ear mites, and prevents flea eggs from hatching. It is also an anthelmintic, which means it fights to expel parasitic worms. Parasites ingest the drug when they feed on the animal's blood. Revolution is safe for pregnant and lactating pets.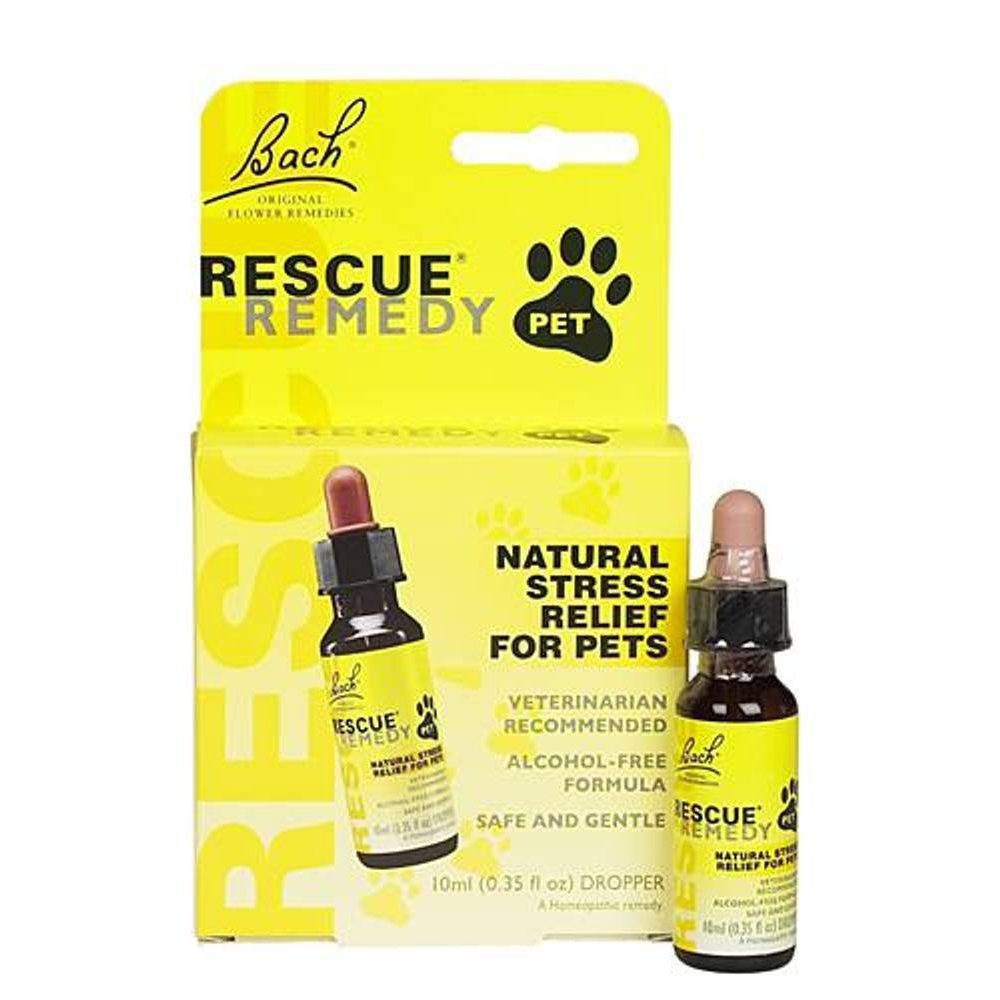 WHAT IS RESCUE REMEDY PET?
RESCUE Remedy® Pet is an alcohol free variation of the original stress relieving formula Rescue Remedy, that has been available for more than 70 years. It can be used to create a calming effect in any stressful situation, or when your pet needs help overcoming a variety of emotional or behavioral problems.
RESCUE Remedy Pet contains a blend of 5 of the 38 Bach® Original Flower Remedies*, as developed by Dr. Edward Bach, that help your pet cope with different emotional aspects of stressful situations:
Rock Rose, for terror and panic
Impatiens, addresses irritation and impatience
Clematis, for inattentiveness and lack of interest
Star of Bethlehem, for shock or trauma
Cherry Plum, for a lack of self control