Bazel
Bazel was rescued from a high kill animal control in Georgia minutes before he was set to be put to sleep. He is the cutest little low-rider ever! A mix of Bassett and Pit Bull he is low and long and a super loving cuddle bug. Bazel was adopted by a wonderful young couple, Drew Sanchez and Megan in Greer, SC. Bazel's BFF and housemate is a tuxedo kitty! They love to snuggle and look like canine/feline twins! Bazel also loves going to his neighborhood dog park and nature trail! What a lucky boy!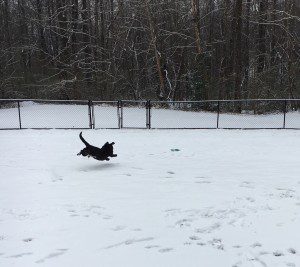 Hop-A-Long Cassidy
Cassidy (initially Hawthorn) was rescued from Greenville County Animal Care. Cassidy was having some trouble finding his furever family while in the shelter. To help him he was given a segment on Wet Nose Wednesday:
We saw this little cutie and just could not resist! We rescued him straight away. Once we got him out of the shelter he was fostered by Alora Holloway, one of our most beloved local foster friends moms, in Greenville. It took several weeks to get him over an upper respiratory infection and then we made sure he was fantastic with very small children. Shortly after, I received an inquiry from the Hernandez family! Carlos and Lydia fell in love with this little boy and he was a perfect angel with there 1 year old human son. Cassidy now sleeps in their bed every night and is a beloved member for the family!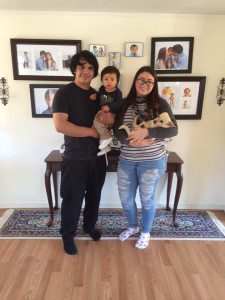 Ginger
Ginger (initially Gertrude) was rescued from Greenville County Animal Care. Although Ginger has always been a happy, sweet and very spunky little girl, she did have some significant house training issues and was very uncomfortable with large dogs. We worked hard with Ginger to help her overcome these challenges. We then searched far and wide to find the perfect family for Ginger and were so lucky to find the Rennick family! They were searching for a companion for their 9 year old Rescued Chihuahua Mix, Bandit (aka Bandito!), and were wanting to open their hearts and home to another rescued dog. Ginger is now very spoiled and absolutely loves her big brother Bandit! Congrats Sonya and Emmy!